Online Parent Education & Auditory-Verbal Therapy
for families of babies and young children with hearing loss.
Congratulations on identifying hearing loss in your baby as early as you have! Now that she is fitted with hearing devices (hearing aids and/ or cochlear implants), it is important that she learns to listen.
AVT Direct's 43-part video lessons, guide and support you over 12-14 months, on how to instil listening in your child, one week at a time, from home. Once listening, your child will pay attention, engage in play that involves spoken communication and begin to talk in order to communicate.
Each video outlines your targets for the week and demonstrates how you may follow-up on these targets with real-life examples, toys, books and games.
Shefali takes you into her therapy sessions in every video lesson so that you observe first-hand how she works on identical targets with children similar in age, to yours.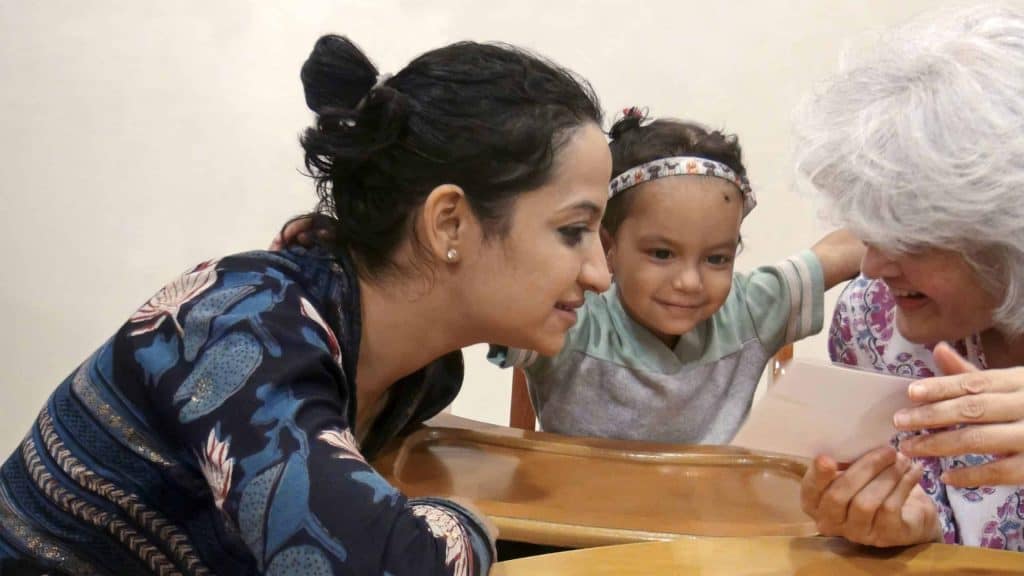 Access effective Auditory-Verbal Therapy at locations where services are not available
Supplement your existing therapy service
Facilitate age-appropriate development for your child
Receive affordable, high-quality nurturance
Conserve your energy, time and money while supporting your child from home
Receive on-going guidance and support from an LSLS Cert. AVT professional
Choose a service without the constraints of your location
Monitor your child's hearing aids, on request
Request remote MAPping based on behavioural responses for your cochlear implanted child
AVT Direct respects your choices. You may discontinue services at any time as there is no auto-renewal
Does online therapy really work?
Absolutely! AVT Direct is a robust service which offers 
A step-by-step programme that develops skills in Audition, Language, Cognition, Speech and Communication in your child following developmental milestones in children with typical hearing
Affordable care to facilitate age-appropriate development in your child with hearing loss
Easy to fill in forms at the end of every module to help monitor progress
Access to the services of an LSLS Cert. AVT professional
Ongoing access to your therapist by appointment
Your Child begins to talk!
Your child loves to read!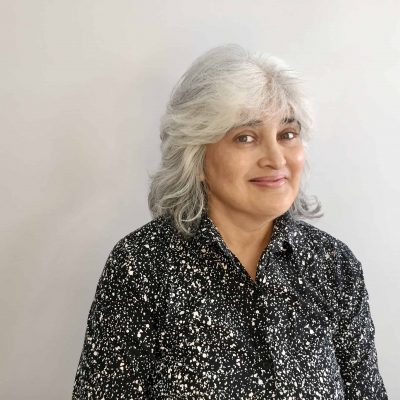 Shefali Shah believes in the rights of families to choose. Shefali brings to AVT Direct the diversity of her practice in the UK and India, through her work in early intervention at Sound Steps with over 100 families. 
Shefali is an LSLS Cert. AVT professional mentored by Warren Estabrooks. Warren Estabrooks continues to be Shefali's professional guide. 
Shefali knows that caregivers nurtured with knowledge and skills are formidable. Shefali is committed to sharing the richness of her training in Australia, Canada, the USA and the Netherlands with families across borders.
Shefali is committed to personalised care and will be your therapist through your time at AVT Direct.
In Conversation with Brett Lee
The Value of Auditory-Verbal Therapy
Why AVT Direct has been created
AVT Direct is Shefali Shah's initiative to address the numerous requests from families across the country for her help. Shefali is convinced that a robust Auditory-Verbal Therapy practice is one in which knowledge and skills can be seamlessly transferred to caregivers.
Families who have subscribed to AVT Direct are very appreciative of this support as they observe their child make steady progress!
Subscribe from Bangladesh, Cambodia, Egypt, Ethiopia, India, Indonesia, Iran, Kenya, Madagascar, Morocco, Myanmar, Nepal, Nigeria, Pakistan , Sri Lanka, South Africa, Tanzania, Thailand , Philippines, Uganda, Vietnam, Zimbabwe
Subscribe from Argentina, Australia, Bahrain, Brazil, Canada, Chile, China, Columbia, European Union, Israel, Japan, Mexico, Malaysia, New Zealand, Oman, Qatar, Russia, Singapore, Saudi Arabia, United Arab Emirates, United Kingdom, United States of America 
4 Video Lessons Per Month 
Lesson Plan with each Video
Feedback Forms
Questionaires
Video Submissions
Subscribe from Bangladesh, Cambodia, Egypt, Ethiopia, India, Indonesia, Iran, Kenya, Madagascar, Morocco, Myanmar, Nepal, Nigeria, Pakistan , Sri Lanka, South Africa, Tanzania, Thailand , Philippines, Uganda, Vietnam, Zimbabwe
Subscribe from Argentina, Australia, Bahrain, Brazil, Canada, Chile, China, Columbia, European Union, Israel, Japan, Mexico, Malaysia, New Zealand, Oman, Qatar, Russia, Singapore, Saudi Arabia, United Arab Emirates, United Kingdom, United States of America 
This feature is optional
Video call with Shefali Shah by appointment
Duration of appointment: 45 minutes-1 hour
Subscribe from Bangladesh, Cambodia, Egypt, Ethiopia, India, Indonesia, Iran, Kenya, Madagascar, Morocco, Myanmar, Nepal, Nigeria, Pakistan , Sri Lanka, South Africa, Tanzania, Thailand , Philippines, Uganda, Vietnam, Zimbabwe
Subscribe from Argentina, Australia, Bahrain, Brazil, Canada, Chile, China, Columbia, European Union, Israel, Japan, Mexico, Malaysia, New Zealand, Oman, Qatar, Russia, Singapore, Saudi Arabia, United Arab Emirates, United Kingdom, United States of America 
FAQs: AVT Direct answers your questions